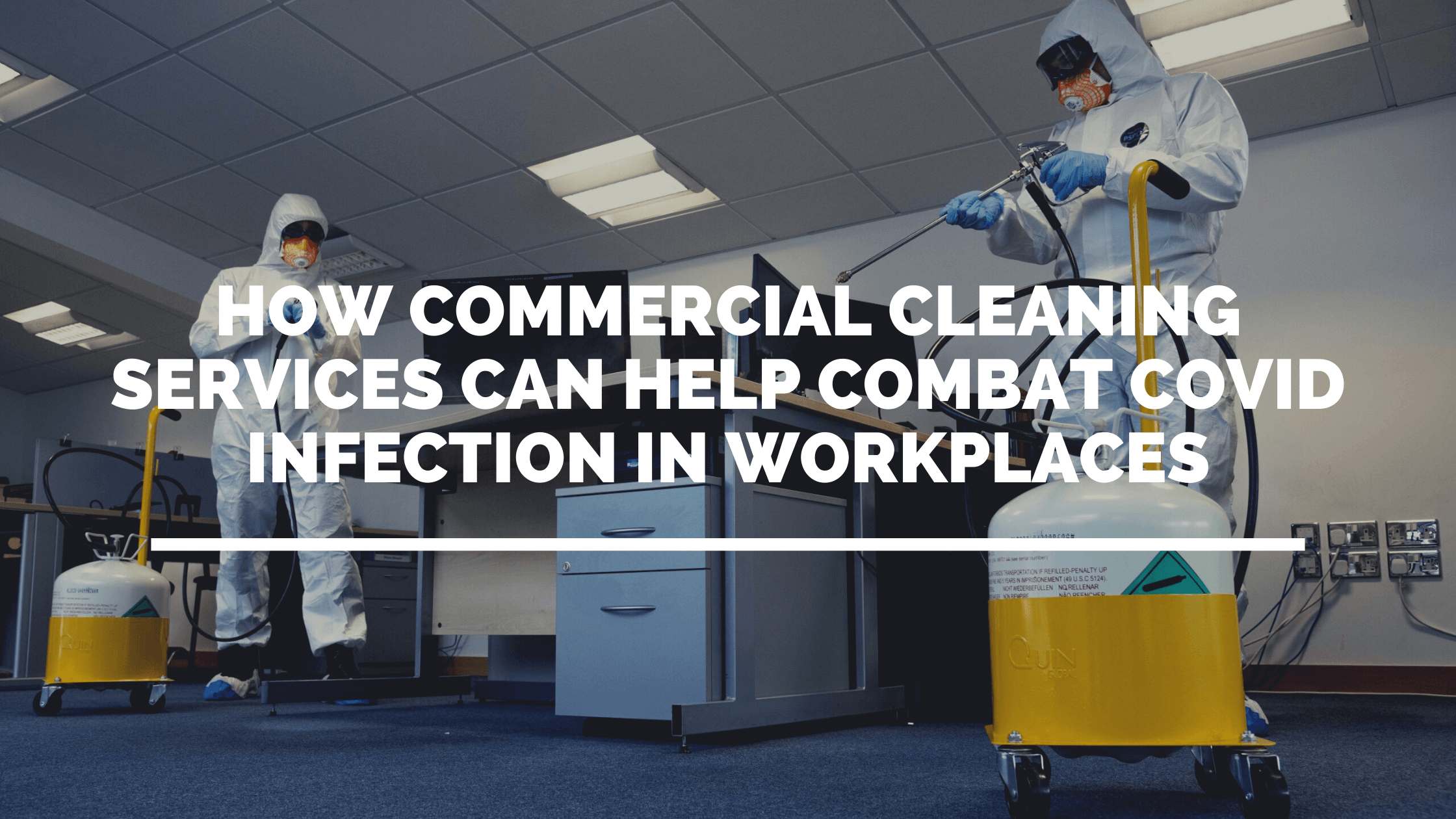 Amid the resurgence of COVID-19 cases with the ultra-contagious new Delta Variant, now more than ever it is vital to ensure that your workplace is clean and safe for your valued employees. Maintaining a safe, regularly cleaned workplace is not only one of the best ways to prevent infection among your staff, but also will grant your employees' a healthy state of mind. Regular cleaning and disinfecting can limit the spread of COVID-19, and the most reliable, efficient way to regularly clean your workplace area is to hire commercial cleaning services.
According to the CDC, the virus that causes COVID-19 lands on surfaces, and cleaning and disinfecting these surfaces can limit the spread of infection. Although you are much more at risk of contracting COVID through respiratory droplets, there is still a risk of contracting it through surfaces. Facilities such as office spaces with high amounts of traffic are particularly vulnerable to infectious diseases like COVID spreading rapidly if they are not cleaned thoroughly and routinely.
Outsourcing the dirty work of cleaning your commercial space is a worthwhile pursuit to keep your employees safe and healthy throughout the COVID-19 pandemic. Here are some reasons why you should invest in professional cleaning in your office facility today.
Your Standard Cleaning Routine Won't Be Enough
You may already employ janitorial services to keep your office space clean, or already have an office cleaning routine. If this is the case, you may be thinking to yourself: Why would I need to hire a commercial service? However, there is a distinct difference between janitorial services and the services of a reputable commercial cleaning company. Commercial cleaning companies offer the necessary disinfecting services required to limit the spread of COVID-19.
Here is what is typically included in a commercial cleaning service:
All surfaces, appliances, and touchpoints are wiped down and cleaned with antibacterial solution.
Carpets and Rugs are thoroughly shampooed and vacuumed.
Bathroom areas are fully cleaned and disinfected
Windows, blinds, mirrors, wall art, and other glass surfaces are wiped down, dusted, and cleaned.
Specific disinfecting protocols, such as additional high touch surface disinfecting is included to eradicate lingering bacteria.
Interior fogging and sanitation with commercial grade disinfectant to kill 99.999% of bacteria and viruses.
Professionals Use Higher Quality of Cleaning Material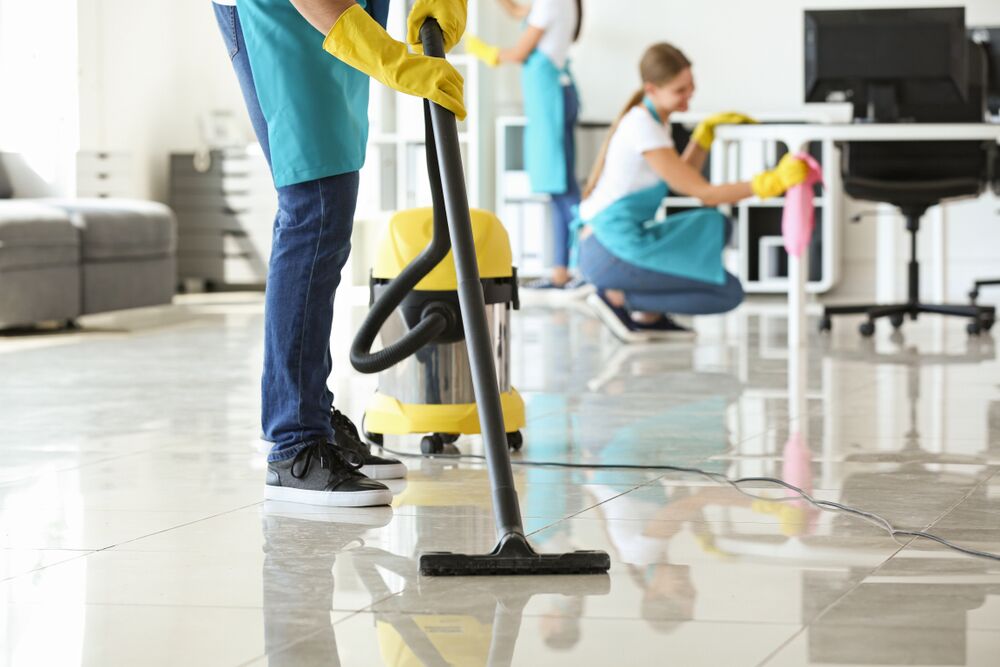 Professional cleaners have access to cleaning products that may not be as readily available on the shelf to average consumers. Commercial cleaners use professional-grade, higher strength cleaners that are EPA approved to fight COVID's spread. You may see products on the shelf at your local supermarket.
advertising that their cleaning solution is "hospital grade," "professional grade," or "industrial grade," but these are mostly marketing ploys to sell products. This is typically not a quality distinction.
However, for professional cleaners, there is a distinction between these consumer grade products and the products commercial services use. CDC-preferred, EPA-registered disinfectants (which you can find on the EPA's COVID-19 approved disinfectants to use against COVID-19 'List N' here), such as the hospital disinfectant V-Guard – which is utilized by commercial services such as BSM – can kill 99.999% of bacteria and viruses and is non-corrosive to treated surfaces and objects.
Professional Sanitizing Can Reach all Corners of Your Facility
Professional cleaners bring top-of-the-line cleaning expertise to fight viral infections and can reach all spaces and corners of your facility in a way you might not have the resources or equipment to do yourself. Methods such as interior fogging, surface wiping, and spraying are particularly useful in fighting COVID-19.
Fogging is a method that uses a fine spray to deliver disinfectant in order to adequately clean all interior spaces. Wet area disinfection, or spraying, is most appropriate for exterior public areas such as outdoor eating areas, benches, play structures, and trash receptacles.
These methods are employed by professionals, and help commercial cleaners reach places you have missed if you do the cleaning yourself.
Cleaning with Strong Chemicals is Dangerous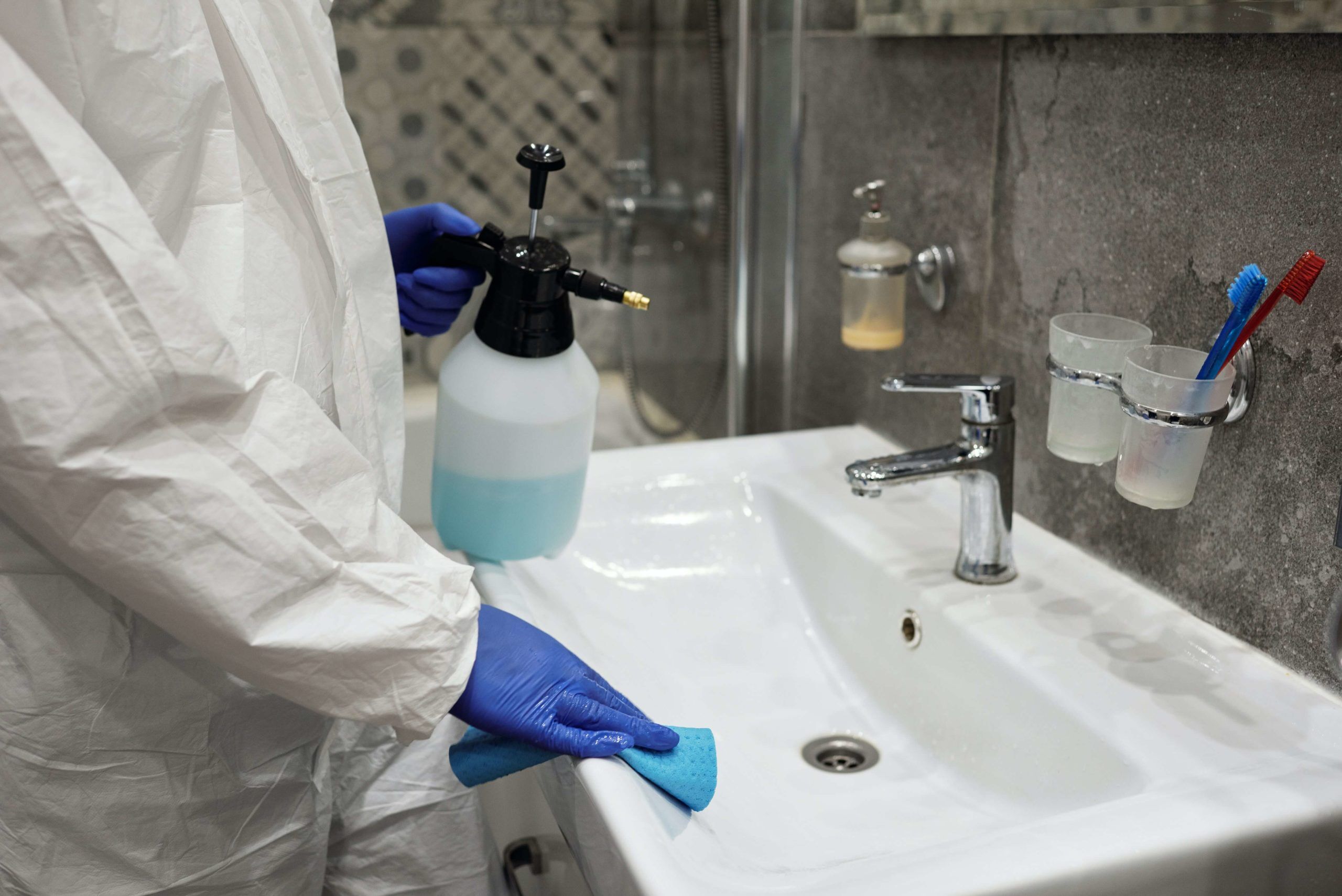 It is reasonable to assume that safety is your #1 priority if you are worried about the spread of COVID-19 in your workspace. That being said, COVID is not the only safety threat you must be aware of – entrusting your employees to clean the office space themselves can be highly dangerous, especially if they are working with hazardous chemicals.
Anxieties about COVID-19 have prompted many people to try various novel methods to disinfect their homes and offices, resorting to the 'strongest chemicals' to combat COVID. Most of these drastic methods are not CDC guideline-approved and can be extremely hazardous. In some unfortunate cases, DIY-disinfecting methods have even led to death.
Mixing the wrong chemicals can produce toxic lethal fumes, and excessive exposure to hazardous cleaning chemicals can itself endanger one's health. Hiring a commercial cleaning service is your best option to avoid putting your employees at risk and keeping your office space clean.
Professionals Adhere to Safety Protocols
Before the pandemic broke out, professional cleaners have been cleaning and decontaminating hospitals, laboratories, and other high-risk facilities for years. Professional crews are trained to wear professional protective equipment (PPE) and know how to protect themselves and your employees
against toxic fumes. Safe workplace training and specific training in how to use cleaning materials arm commercial cleaners with the skills necessary to clean your commercial building safely and efficiently.
Your Employees are not Cleaning Experts
It is much safer to entrust a reputable cleaning company with years of experience and professional expertise to clean your office building than equipping one of your staff members with a sponge and cleaning solution and hoping for the best. You are not paying your employees to clean your office building, and you cannot expect them to do a top-quality job when they have other priorities and professional obligations.
Entrusting your employees to do cleaning tasks could mean a below-average cleaning job – if your staff member is doing the cleaning on their way out from work to go home, they may rush the process, forgetting to wipe down certain surfaces and missing important steps.
Hiring a Cleaning Company Saves you Time and Money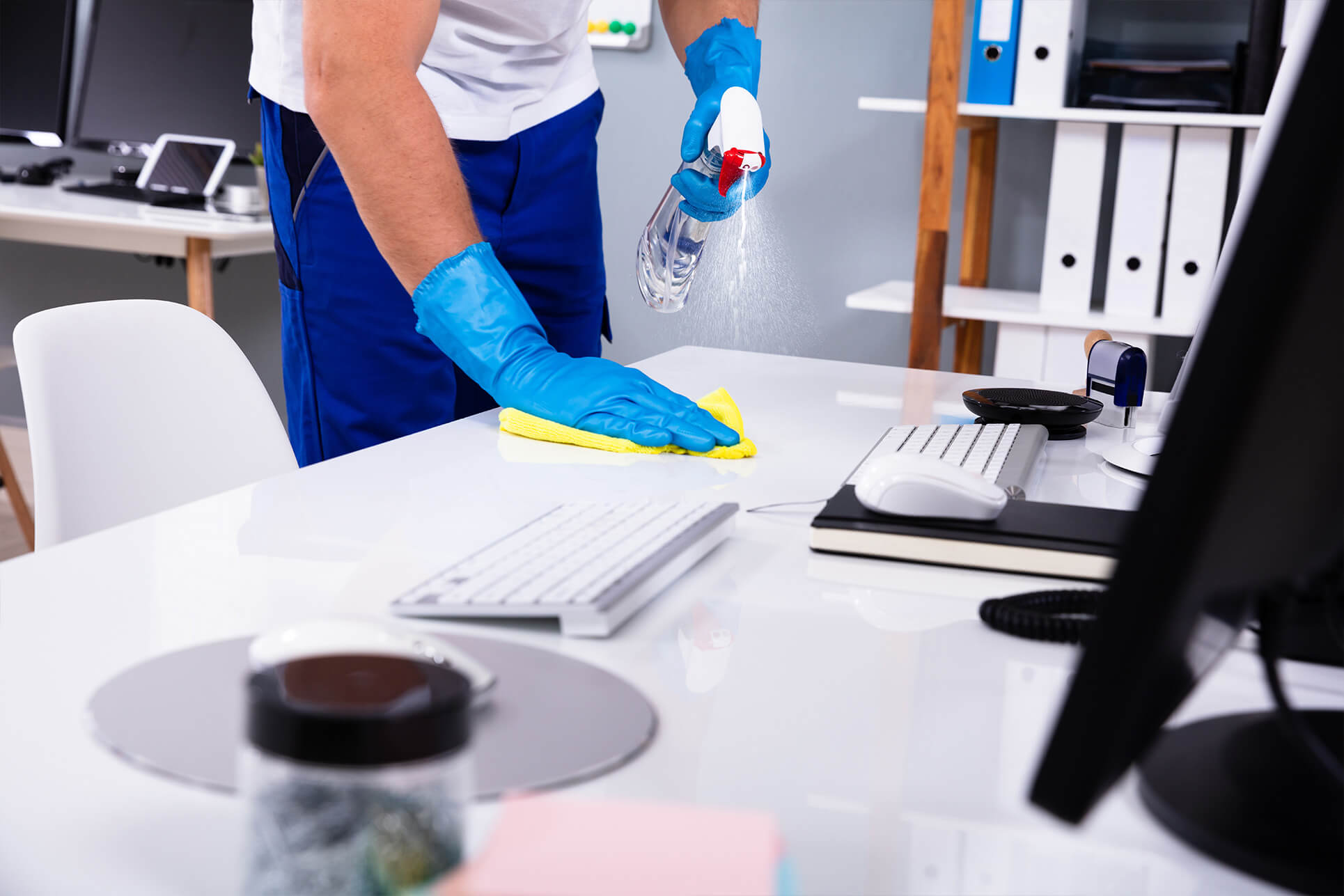 Additionally, the time your employees spend cleaning the office is the time taken away from focusing on accomplishing other company goals, depleting company resources and valuable working hours. If your office gets a lot of foot traffic, such as clients coming in and out, or multiple shifts at shared workstations, it is absolutely essential to disinfect surfaces in order to limit the spread of infectious diseases. Even on a particularly quiet workday, cleaning the office routinely can be a tedious chore.
You can hire professional services to clean your office after work hours, ensuring that the cleaners do not get in the way of your staff and that the office is spotless for employees coming in to work the next day. Most professional cleaners have specialized staff who are trained in each cleaning area to guarantee quality assurance.
Dependable and Consistent Quality of Work
After the first few weeks of reopening – or months, for the truly diligent – you or your staff may grow tired of deep-cleaning and adhering to rigid standards of cleaning as COVID cases may go down. As time passes, people tend to become less inclined to conduct routine area cleanings and maintain a spotless office space as they relax and settle into their office routines.
However, as professionals in their field, you can count on commercial cleaners and their high standards to consistently deliver quality cleaning work. Professional cleaning services understand the value of quality control and will typically provide you with a report following their scheduled cleaning session to let you know what was done to clean the premises thoroughly.
Your Reputation is at Stake
Besides an obligation to keep your valued employees safe, your reputation may be on the line if you do not invest in
commercial cleaning services
throughout COVID-19. Putting your employees and potential clients at risk of contracting the virus by not investing in professional cleaning may sink your reputation. Potential clients may not want to do business with you if they are uncertain of your facility's safety.
Investing in commercial cleaning will ensure that your company is not harboring infectious diseases and takes the risks of COVID-19 seriously, putting your employees and business associates' minds at ease.
Benefits Beyond the Pandemic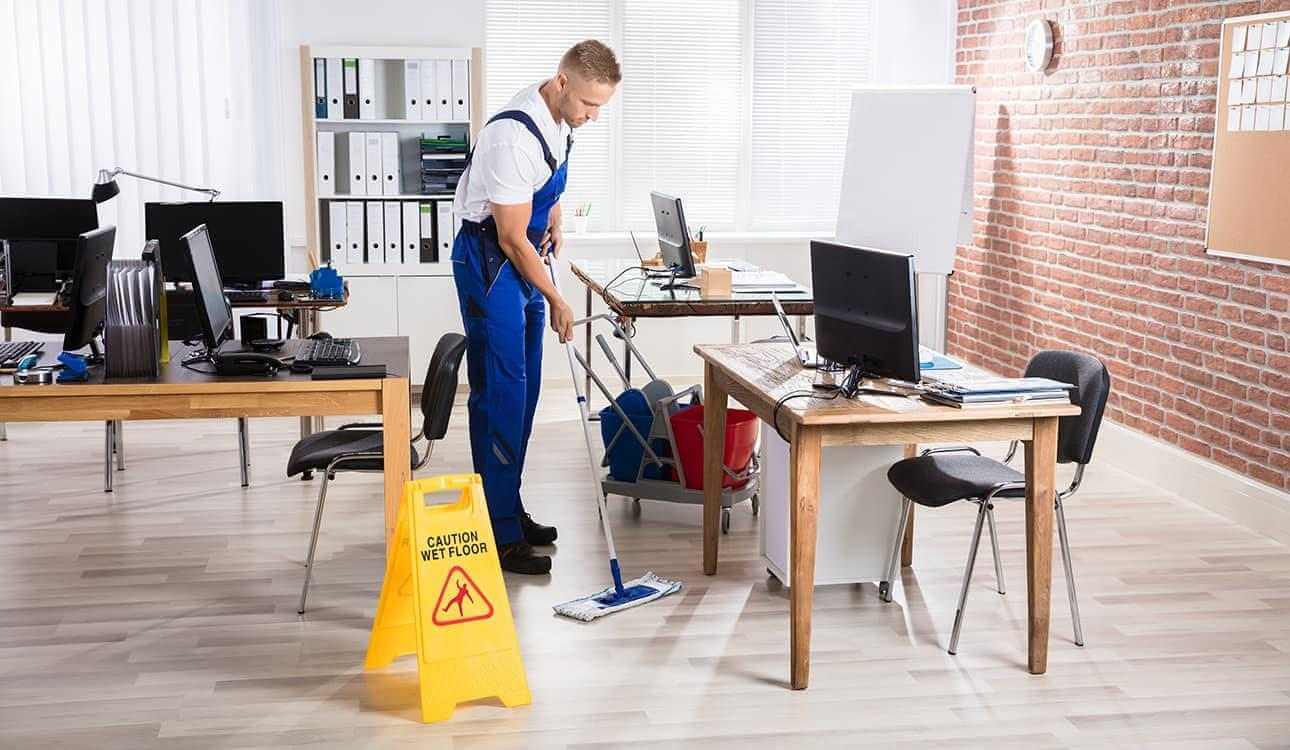 Although the pandemic has shone a particular spotlight on the necessity of regularly cleaning office and living spaces to limit the spread of COVID-19, it is always a good idea to maintain a clean workspace for your clients and employees. A clean office communicates professionalism.
our office's cleanliness should be a point of pride to your business, exemplifying the fact that you care about your employees' health. A spotless disinfected office will dazzle potential clients, and the condition you keep your office in reflects your company's values. Ultimately, the value of regular cleaning will outlast the pandemic!