Selecting the right commercial landscaper to spruce up your property's exterior can lead to many profitable returns for your business. Whether your goal is curbside appeal, cleanup after significant damage or flooding, or revamping your older, worn-down looking building to attract new business, investing in a commercial landscaper is always a worthwhile pursuit. Maintaining an appealing outdoor exterior is a sure-fire way to communicate the professionality of your business to your clients and tenants.
However, if you own a property in need of a commercial landscaper, the sheer quantity of contractors whose services are available to you may be overwhelming. With more and more companies offering everything from these basic maintenance services to complex landscaping designs, it can be difficult to know where to even start to pick the right contractor. Here is our guide to picking the best landscaper for the job.
Be Clear About What You Want to Get Done
First and foremost, determine what service you are looking to hire a contractor for, and collect pictures for inspiration to ensure that you are as specific as possible with communicating your vision. Are you planning on installing a walkway? Do you want to build a fountain for your property's courtyard? Perhaps you want to install lighting in your restaurant's patio.
Whatever your project may be, it is important to establish your expectations and provide a description of what you are looking for (or even a sketch, if you are artistically inclined) in order to achieve your vision. Landscapers are experts, but they can't read your mind!
What Services Do They Provide?
Not all landscaping companies are made the same. Contrary to popular belief, not all commercial landscapers offer the same host of services. There are a variety of services offered by landscaping professionals, and you will want to ask which ones a company provides in order to compare it to your own checklist of what landscaping needs you want to get done.
It is important to ensure that the contractor you're working with has experience in the commercial field, and not just the residential field. Commercial and residential properties have very different landscaping needs.
You'll want to hire someone who has a variety of experience beyond lawn maintenance, and the necessary equipment to deal with the demands of managing commercial properties. For example, a simple lawn-maintenance company may not have the necessary equipment such as tractors or earth movers to level soil.
Consider what works best for your business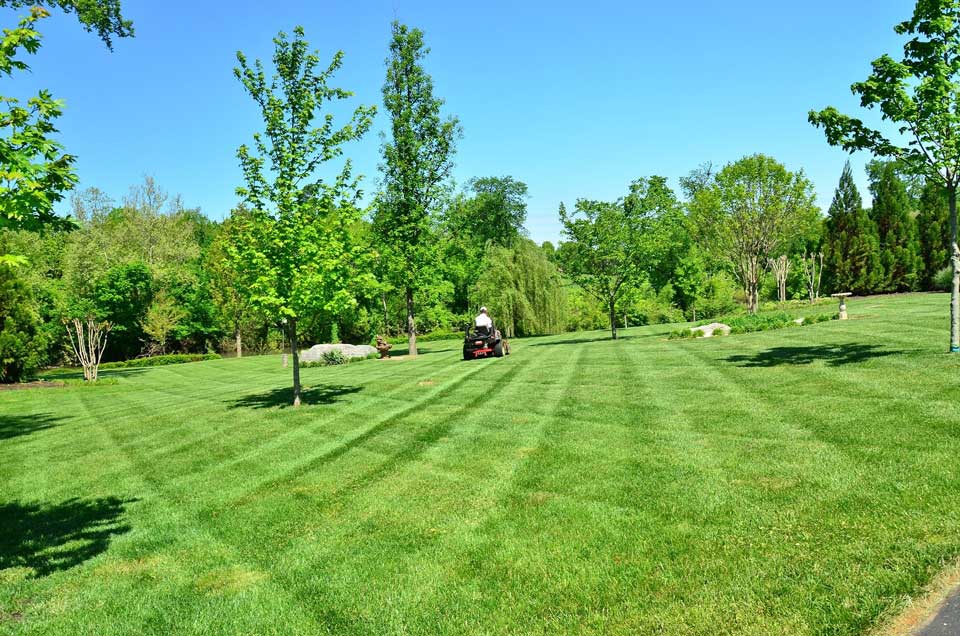 What may work well for a hospital or library may not work as well for a restaurant or cafe. Are you looking for weekly lawn maintenance? Or are you planning on building an entire exterior patio seating for your boutique restaurant? The contractor you should hire depends on the scope of the project.
Some landscaping companies only offer lawn mowing services, whereas others are better suited for complex architectural and landscape enhancement designs. Make sure to examine the services a company actually offers before you have to go through the process of having to find a new contractor and starting from scratch.
Here are a few of the most common services provided by professional companies:
Landscape Maintenance – Landscape maintenance does not require a formal design or the help of a landscape architect. This service focuses primarily on maintaining the outward appearance of your property, ranging from trimming overgrown plants, to adding small greenery features that don't require design fees. This includes mowing, trimming, pruning, and usage of chemical sprays for your commercial space.
Landscape Enhancement – Replacement of dying plants, creating new landscape designs.
Landscape Design – Landscape design, on the other hand, refers to the planning and creation of exterior living spaces. This may include retaining walls, sidewalks, creating plant beds, eye-catching seating areas, patios, and other structural designs.
Irrigation and Lighting – Some landscapers have specialists on staff who can assist with your irrigation needs – for example, if you need sprinklers installed. Similarly, landscaper electricians can help you install an outdoor lighting system to ensure that your outdoor space looks great during the day and at night.
Snow and Ice Management – If you live in a particularly harsh environment, you may want to contract a landscaper who specializes in snow removal and ice management.
Check the Landscaper's Portfolio
Companies who provide extensive testimonials, reviews, and verifiable references are much more trustworthy than those who might boast a cheap price tag but 0 reviews. You are looking for a landscaper who is reliable, efficient, knows how to treat your lawn in every condition, and of course, presents a high quality of work. The best way to find out if the quality a company promises is the quality they deliver is to check their references and look at photos they include in their portfolio.
Do you Need an Architect or Designer?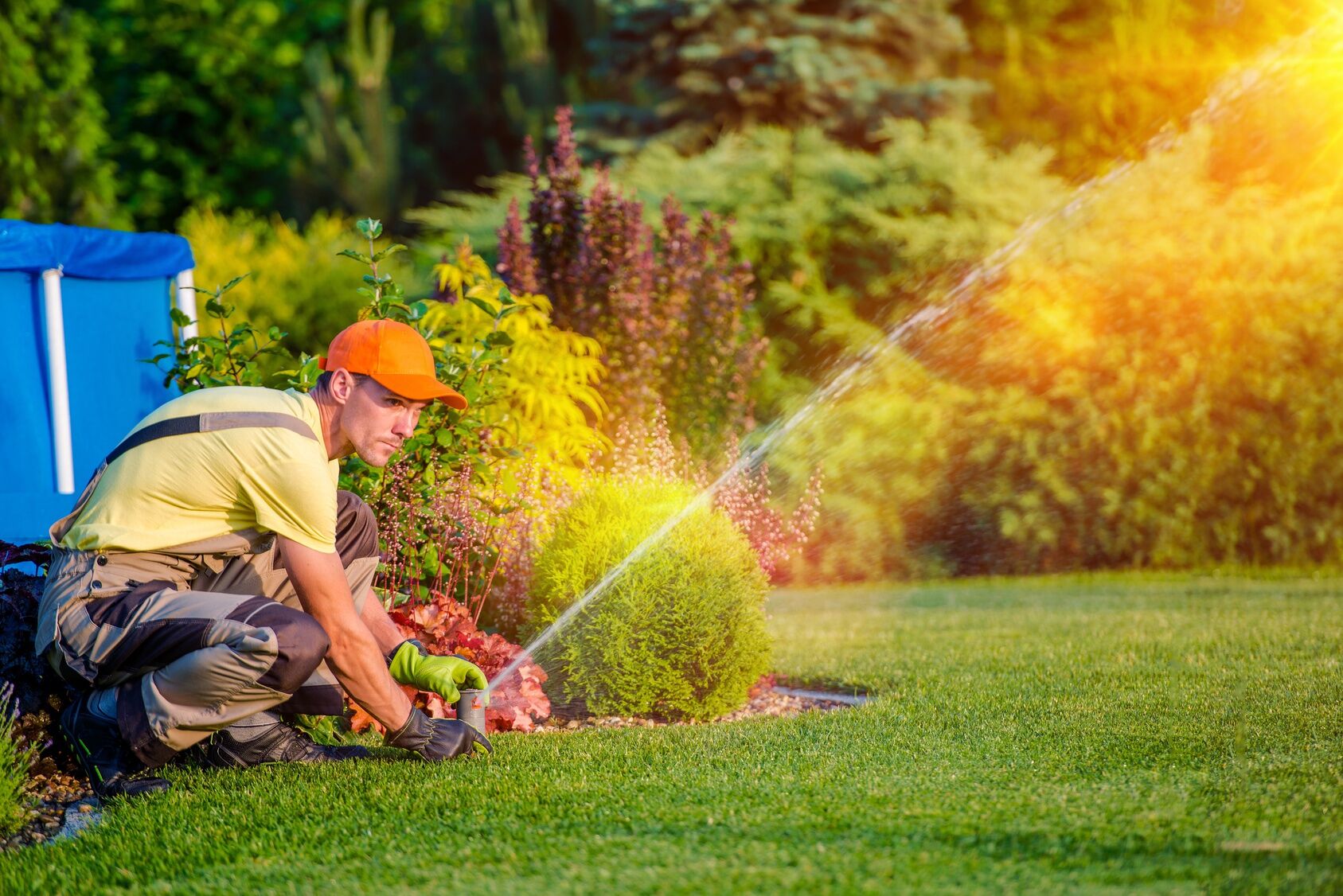 Perhaps you are attempting a more sophisticated project – for example, perhaps you want to do a wholesale remodel of your commercial property. For this project, you may want to hire an architect. Reputable architects have bachelor's or master's degrees from an accredited university, and also require a license to operate in your state.
Landscape architects can help you with designing structures, manipulating slopes, and other more sophisticated projects versus designers, who can help you layout 'softer' plans such as flower arrangements and configuration of plants for your property.
Certifications / Licenses
There are various certifications you should be on the lookout for when you hire a professional landscaper. For example, you should make sure to verify that the landscaper has insurance. A reputable landscaper should have fairly robust liability coverage, so that you are not forced to pay extra unexpected bills.
Legitimate landscapers have adequate insurance to make sure that if there are on-site accidents, such as property damage, the landscaper will take responsibility for damage costs. For legal purposes, you should ensure that the landscaper has adequate licensing. You can even ask for a copy of their insurance binder and license to verify.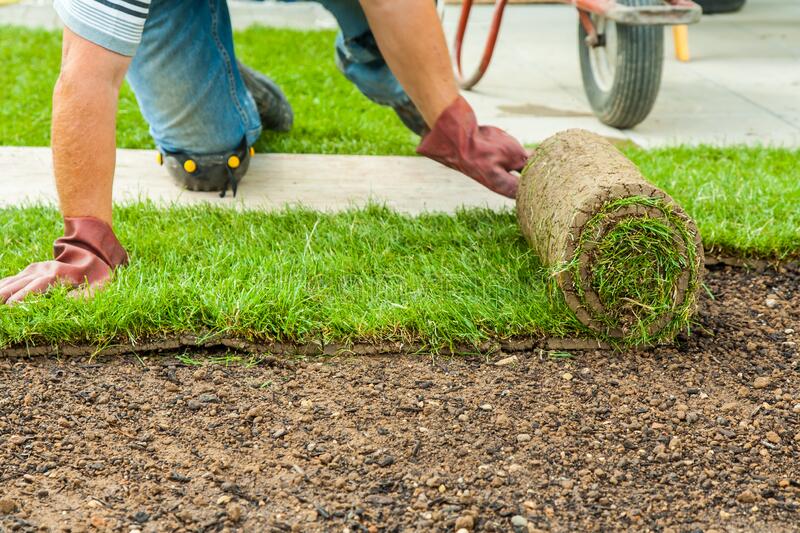 Most states have online databases that you can use to check if the landscaper is in good standing. Additionally, if the landscaper is associated with prominent organizations and trade associations, such as the National Association of Landscape Professionals, or different irrigation and horticulture associations, that is a good sign that they have strong professional standing and are credible professionals in the field. Commercial landscapers who have been in the field for years may charge a premium, but are a much safer bet than landscapers who have only been operating for two years or less.
Are they Sustainable / Environmentally-Friendly?
In this day and age, contractors are more conscious of the products they use in tending customers' lawns. There are many more companies that exist today than existed ten years ago who offer green and environmentally-friendly landscaping services. Pesticides and strong chemicals can cause lawns to grow greener and faster, but they can also be highly toxic to pets and children.
If your commercial space may get traffic from young children or pets who might be vulnerable to these kinds of products, it's important to ask the contractor if their products are environmentally-friendly and non-toxic. Sustainability may not be at the top of your list of landscaping priorities, but it may be important to your tenants or customers.
Energy efficient, water saving, and environmentally friendly products can actually be easier on your wallet as well. You can ask your contractor where they get their plant materials from, and whether they are native plants. Other questions to ask may include: Do you recycle yard waste like leaves, clippings, and fallen branches? And are the irrigation and lighting techniques they use energy-efficient or water conserving?
Good Working Relationship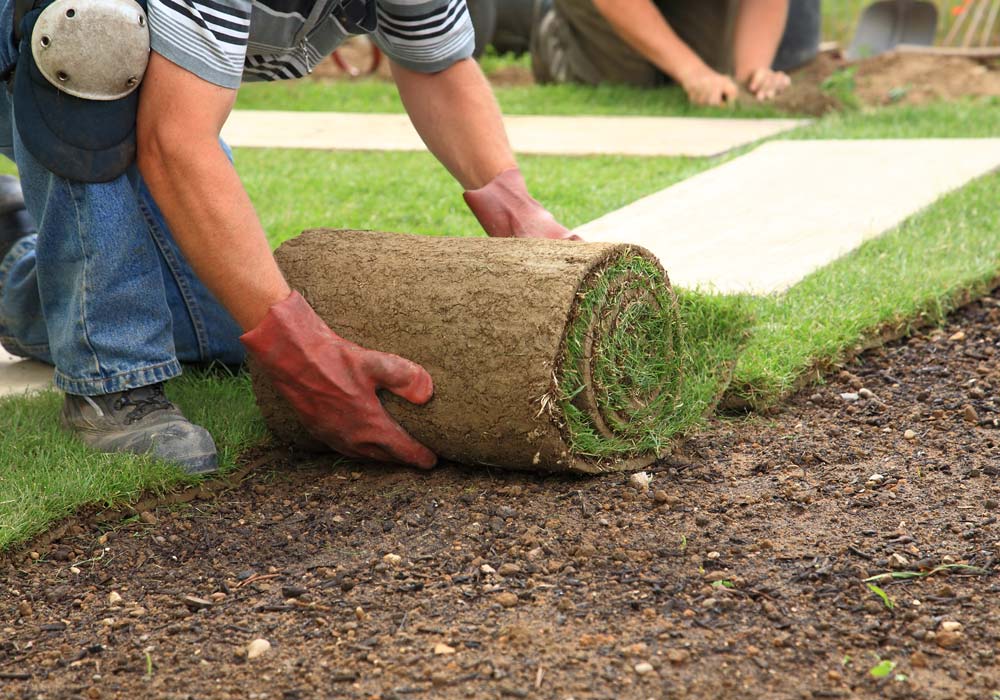 You also want to make sure your contractor is personable. You want to ensure that you are comfortable working with them, especially if you plan to endeavor on a more lengthy project, because you will be required to communicate frequently, and may be working on the project for several weeks or even months.
A contractor who is highly skilled but significantly stubborn and not communicative can make accomplishing your landscaping dreams exceedingly difficult. Make sure you have good rapport with your landscaper, and that they are courteous, amiable, and flexible.
Landscaping contractors come in all shapes and forms, and there are an abundance of professionals to choose from. In fact, some go by different names – landscapers can also be called lawn care companies, landscape design firms, and landscaping maintenance firms. In your search, make sure you capture all potential contractors and make sure that the contractor you decide to work with can perform all the tasks you have planned.
Some companies may only do lawn maintenance services. Others may provide landscaping services as well as irrigation, lighting, have architect subcontractors, among other sophisticated services. Remember to keep your options open and check all potential contractors' testimonials, portfolios, and certifications.
Choosing the right contractor for your project requires you to do your homework. You can ask your friends or family for some recommendations, perform some Google searches, and compile a shortlist of landscapers before you proceed with signing a contract.