HOW MUCH DOES OUR COMMERCIAL CARPET CLEANING COST?
BUDGET FRIENDLY COMMERCIAL CARPET CLEANING
Welcome to our commercial carpet cleaning service! We offer a wide range of services to help businesses clean their carpets quickly and efficiently. Our machines are specially designed to clean any carpet, and we have a variety of solutions at our disposal to get the job done right.
Our prices are very competitive, and we offer special discounts for regular customers. We also guarantee quick and impressive results. So why wait? Contact us today to learn more about our services! Call 925-688-1234 today.
Why Get Your Commercial Carpeting Professional Cleaned?
Commercial carpeting cleaning services in Concord, CA, are a huge undertaking for many businesses. You need to decide on who to do it and when. Having professional carpet cleaning near me services coming to your location can be a bit of a disruption. That's why it is important that you work closely with your professional carpet cleaning services provider to ensure that the disruption is kept to a minimum.
You want your carpeting to always look clean and fresh, no matter if it s a commercial building that customers enter or an office building with just employees. Your carpeting is one of the largest air filters in the building. When the carpets get dirty and filled up, the air quality will go down, and people will become sick more easily due to this poor air quality. Keeping your workforce happy and healthy is most business owners' top priority, and we can help you with that. Call today for a free, no-obligation estimate.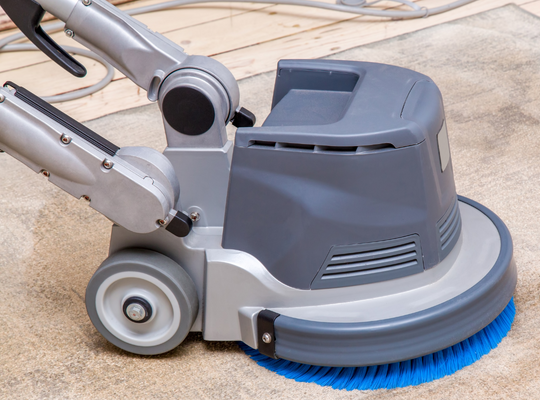 THE BENEFITS OF COMMERCIAL CARPET CLEANING
Commercial carpet cleaning is a great way to improve your work environment's overall health and safety. Not only will it clean your carpets, but it will also remove dirt, dust, and stains. This will also help extend your carpets' life and make them look cleaner than ever before. In addition, it can improve indoor air quality by removing pollutants and other harmful chemicals from the air.
One significant benefit of hiring a professional carpet cleaner is that we are specially trained in dealing with difficult stains and fabrics. This means that we will be able to get rid of all traces of dirt, bloodstains, pet hair, and more. By hiring a professional carpet cleaner, you can guarantee that your carpets are cleaned correctly and in a timely manner.
THE COST OF COMMERCIAL CARPET CLEANING
Commercial carpet cleaning services are available at a wide range of price points. However, cleaning companies typically charge by the square foot. This means that the cost of a commercial carpet cleaning can vary depending on the size and type of area being cleaned and the number of rooms involved. The average cost for commercial carpet cleaning is between $0.25 and $0.50 per square foot.
The cost of professional carpet cleaning per square foot depends on several factors. You'll want to estimate the amount of traffic your carpet receives. This will help you determine the size and type of machine required for the job. Also, be sure to choose a company with experience in cleaning carpets of this type. A poorly executed job could lead to increased damage and costs down the road. Be sure to take your time and do your due diligence to hire the best commercial carpet cleaning solution for your particular situation. If you aren't sure how big the area is or don't understand how to calculate that, we can help. Simply give us a call for a no-obligation quote at 925-688-1234 today.
OFFICE CARPET CLEANING SERVICES
A clean office is a happy office, and one of the most important aspects of keeping an office clean is having clean carpets. Not only do clean carpets look better, but they also help create a healthier work environment by trapping dirt, dust, and other allergens that can cause employee problems. We offer office carpeting cleaning services and have the best commercial carpeting cleaning solutions for our customers. Our goal is to ensure that your carpets look their very best. By having your carpets professionally cleaned, you are helping your carpets last longer.
HOW OFTEN SHOULD YOU HAVE YOUR OFFICE CARPETS CLEANED?
When it comes to office carpets, there are a lot of factors to consider, such as the type of business, foot traffic, and whether there are pets in the office. A good rule of thumb is to have the carpets cleaned every six months to two years. However, this will vary depending on the specific situation. This is why it is important to consult with a professional commercial carpet cleaner to get an accurate estimate of how often your carpets should be cleaned.
You can do some things between cleanings to ensure that your carpets stay clean. Always vacuum at least once a week, but this again will depend on the foot traffic. If you have a busy office or commercial building, you might want to vacuum every day. Our team of experts will be happy to review what you should do to maintain your carpeting. We will take the time to consider the type of carpet, the foot traffic, and special areas that might need more attention than others. Things such as the walkways and hallways will have far more traffic, for example, than, say, some office rooms. This means that those areas might need more attention. Our team will enlighten you on how to care for your carpeting between cleanings.
THE MOST EFFECTIVE COMMERCIAL CARPET CLEANING SOLUTIONS
Carpet cleaning is important to maintaining a professional appearance in your office. There are a variety of commercial carpet cleaning solutions available, and the most effective solution will depend on the nature of the stains and the type of carpet you have. The best commercial carpet cleaning services will use high-quality professional equipment and experienced technicians to make your carpets look new. When choosing a commercial carpet cleaning service, be sure to ask about their experience and what type of equipment and solutions they use.
It would be best if you considered a few things when choosing a commercial carpet cleaning service. Ensure the company is experienced and has the equipment to clean your carpets. We only use safe and effective methods of cleaning your carpeting. Also, specify what type of stain you want to be cleaned. Once you have your carpets cleaned, you should always take a minute to inspect the work before and after it is completed to make sure there were no damages done.
COMMERCIAL CARPET CLEANING NEAR ME
Commercial carpet cleaning services in Concord, CA, can be very beneficial for businesses that want their floors to look clean and polished. Not only will the floors look cleaner, but they will also smell better thanks to the professional treatment applied during the cleaning process. Carpet cleaning is an affordable way to get your business looking its best and ensure visitors feel comfortable walking on your flooring.
Our team of highly trained and experienced professionals offers a wide variety of services designed to meet our customers' specific needs. From deep cleanings to stain removal, we have something for everyone.
Our prices are also very competitive, which makes us an ideal choice for those on a tight budget. In addition, our quality assurance program ensures that every customer receives top-notch service. We use the latest technology and equipment to provide the most advanced commercial carpet cleaning possible. Contact us today to learn more about our services!
All BSM employees are 

trained in:
Proper use of cleaning chemicals
Proper equipment operation
General cleaning procedures
Floorcare maintenance
Workplace safety
BSM policies and workplace rules
Client policies and procedures
Technology & Customer Service:
24/7 access to your properties' successes and deficiencies. BSM updates you with digital photos and quality control reports.
BSM Facility Services Group in Concord, CA will always work together with clients to build customized programs to satisfy your requirements. A free quote is issued to clients in San Francisco Concord to enable them to prepare financially. From office cleaning to disinfecting and sanitizing and other services in concord, we maintain a healthy surrounding and a conducive work area. If you search for commercial janitorial services near me in your browser all the time, we will always be available.
CONTACT OUR TEAM OF EXPERTS
"I was very pleased with the service provided. I won't hesitate to call for additional services in the future."
"Thank you for the services you provided my client for the tenant improvements. They were in a rush to occupy the space and you met their schedules on time."
"I know I can call you at any time especially when there is an emergency, and you either answer your cell or return the call promptly. Your staff and technicians are courteous, polite and well groomed."